Needle & Syringe
Exchange Service
Chemist Connect
59 High Street, Belfast, BT1 2AB
028 9023 1002
Monday – Saturday 09.00 – 18.00
T A Maguire Ltd
3 Beechmount Avenue, Belfast, BT12 7NA
028 9032 0590
Monday to Friday 09.00 to 18.00
Saturday 09.00 to 17.00
Clear Pharmacy
42 Newtownards Road, Bangor, BT20 4BP
028 9127 1820
Monday – Friday 09.00 – 18.00
Saturday 09.00 – 17.30
Gordons Pharmacy
35-37 Market Street , Downpatrick , BT30 6LP
028 4461 2014
Monday – Friday 09.00 – 18.00
Saturday 09.00 – 17.30
Gordons Pharmacy
54-56 Bow Street , Lisburn, BT28 1BN
028 9267 4747
Monday – Friday 09.00 – 18.00
Saturday 09.00 – 17.30
Boots Pharmacy
Ballymena Health & Care Unit Pharmacy Unit  , Cushendall Road,  Ballymena, BT43 6HQ
028 2564 1989
Monday – Friday 09.00 – 18.00
Saturday 09.00 – 13.00
Boots Pharmacy
2-6 Queen Street , Harryville, Ballymena, BT42 2BB
028 2564 5994
Monday – Friday 09.00 – 18.00
Saturday 09.00 – 17.30
Boots Pharmacy
Unit 62 Abbeycentre, Longwood Road, Newtownabbey, BT37 9UH
028 9036 5910
Monday – Friday 09.00 – 21.00
Saturday and Sunday 09.00 – 18.00
Boots Pharmacy
8 High Street , Antrim, BT41 4AN
028 9446 2224
Monday – Friday 09.00 – 18.00
Saturday 09.00 – 17.30
Boots Pharmacy
26-28 Church Street, Coleraine, BT52 1AR
028 7035 6666
Monday – Saturday 09.00 – 17.30
Sunday 13.00 – 17.00
Boots Pharmacy
5-7 James Street , Cookstown, BT80 8AA
028 8676 6176
Monday – Friday 09.00 – 18.00
Saturday 09.00 – 17.30
Northern Pharmacies
Brownlow Health Centre , Legahory, Craigavon, BT65 5BE
028 3834 1462
Monday – Friday 09.00 -18.00 (Closed from13.00-14.00)
Saturday 09.30-17.30 (Closed from 13.00-14.00)
Boots Pharmacy
15 Scotch Street , Armagh, BT61 7BY
028 3752 3199
Monday – Saturday 09.00 – 17.30
McKeagney's Pharmacy
5 John Mitchel Place , Newry, BT34 2BP
028 3026 2606
Monday – Saturday 09.00 – 18.00 (Closed from 13.30-14.30)
Lloyds Pharmacy
1 Ebrington Terrace , Londonderry, BT 47 6JS
028 7134 2454
Monday – Friday 09.00 – 18.00
Saturday 09.00 – 13.00
Superdrug
30-32 Ferryquay Street , Londonderry, BT48 6JD
028 7126 3334
Monday – Wednesday 09.00 – 18.00
Thursday & Friday 09.00 – 21.00
Saturday 09.00 – 18.00
Sunday 13.00 – 18.00
Bradleys Pharmacy
28 Belmore Street , Enniskillen , BT74 6AA
028 6632 2202
Monday – Saturday 09.00-17.30
Gordon's Pharmacy
Unit 2 57-61 Main Street , Limavady, BT49 0EP
028 7776 3438
Monday – Saturday 09.00 -17.30
Mourne Pharmacy (Medicare)
8A Beechmount Avenue , Strabane, BT82 9BD
028 7188 5548
Monday – Saturday 09.00 – 18.00
Extern
9 Rosemary Street, Belfast , BT1 1LU
Monday – Friday 09.00 – 21.00
Saturday and Sunday 09.00-17.00
Belfast Inclusion Health Service
28 Townsend Street, Belfast , BT13 2ES
028 9504 3535
Monday – Friday 09.00 – 17.00
Gordons Pharmacy
2A Regent Street, Newtownards, BT23 4LH 
028 9181 3217 
Monday – Friday 09.00 – 18.00 
Saturday 09.00 – 17.30
Talk to someone, you are not alone.
Lifeline counsellors are available 24 hours a day, seven days a week to listen and help, in confidence.
Deaf and hard of hearing Textphone users can call Lifeline on 18001 0808 808 8000. Calls to Lifeline are free to people living in Northern Ireland who are calling from UK landlines and mobiles.
"Addressing drugs and alcohol together"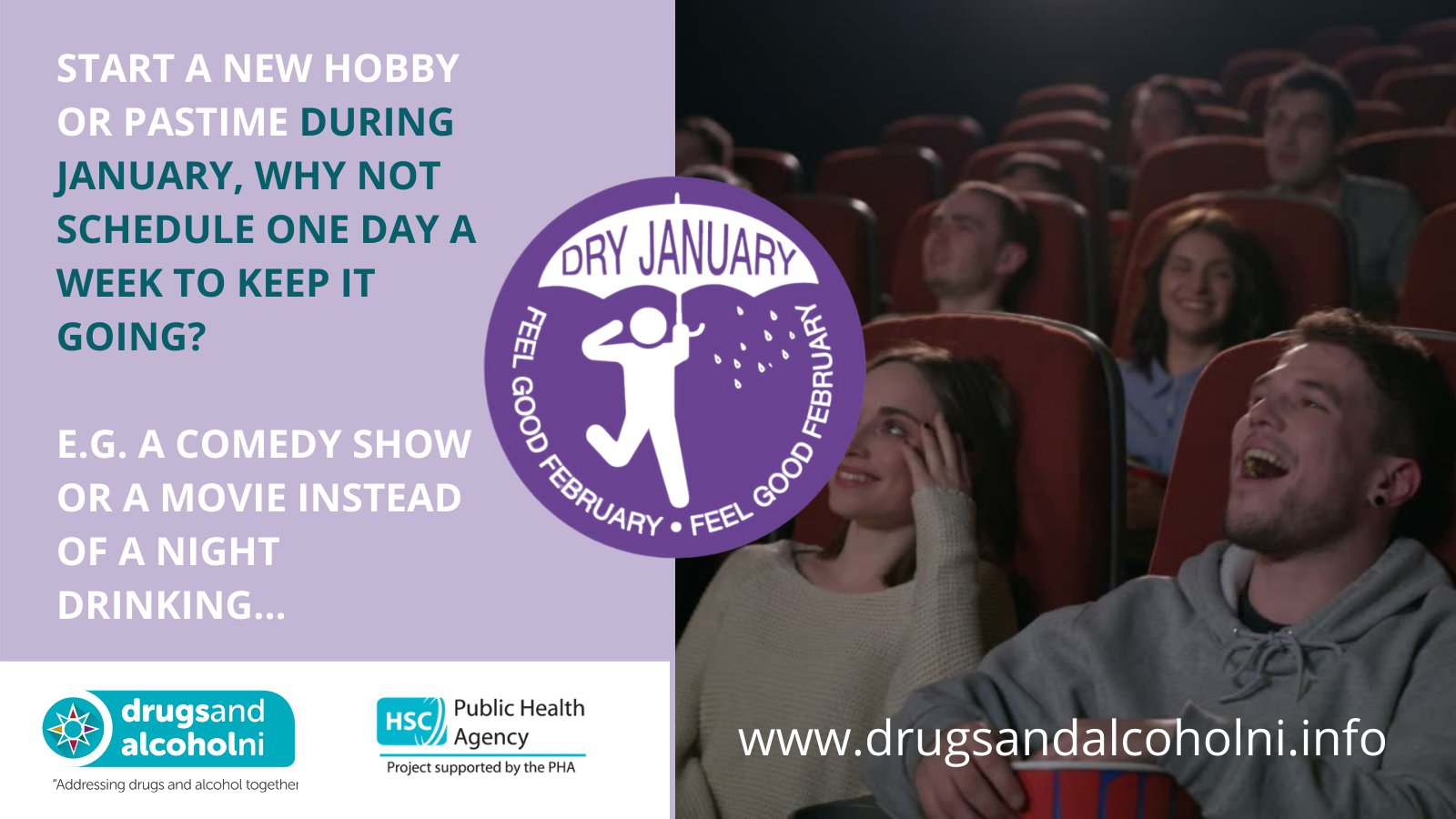 @NIDACTS